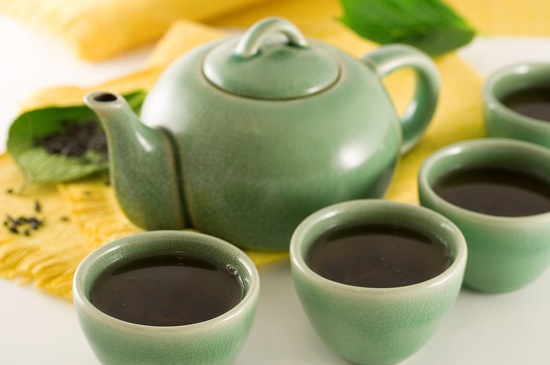 What is tea?
Tea comes from the dry leaves of the Camellia sinensis plant. This plant grows in high places with hot weather and a lot of rain. There are three types of tea: black, green and oolong.
Where does tea come from?
Most tea comes from India, China and Sri Lanka. But some comes from Africa, Malaysia, Indonesia, Japan and South America. Today tea grows in about forty countries.
Tea around the world
The British like drinking tea. In the afternoon they sometimes have cakes and sandwiches with it. This is called Afternoon Tea and it means both the drink and the food. Some big hotels have got tea rooms where people go to talk and enjoy a cup of tea. You can also get afternoon tea in most cafés.
The Japanese have a tea ceremony called Chanoyu. They drink their tea in a special teahouse. Everything is important in this ceremony: the tea, the teapot, the cups and the teaspoons.
In North Africa and the Middle East people drink strong, hot tea in small glasses with sugar. In some countries of North Africa people drink green tea and mint. It is a good drink in hot weather.
In Turkey people drink tea in special glasses with cubes of sugar. They drink more tea in Turkey than in any other country!
Russian people use a samovar to make tea. A samovar has got a lot of hot water so the Russians can drink tea all day.
You can drink tea hot or cold, with milk or with lemon. A lot of doctors say tea is good for you.